3 Units Skeletal Container Trailer Will Be Sent to Nigeria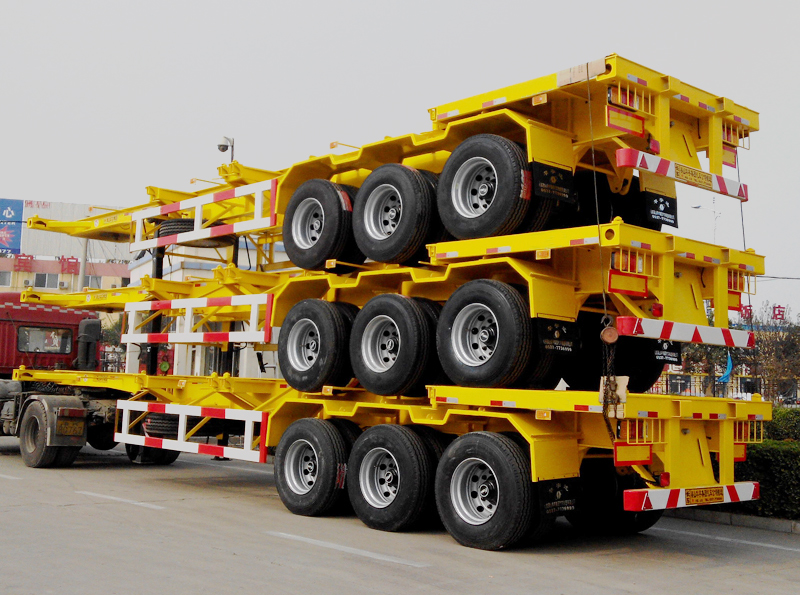 In recent months, there is a customer in Nigeria, want to find Chinese suppliers buy 3 units skeleton semi-trailers, used to transport container and bulk, he found several suppliers in China, with each salesman compare the prices, talk about the details, and finally find one, pay the deposit, but was cheated, after finished the deposit, he can't contact the clerk, After trying to reach the salesman for more than a week, he realized that he had been cheated. So he went to our salesman and told him about his experience. The customer also talked well with our salesman. Maybe he didn't choose us out of trust at the beginning. After receiving the response from our excellent salesman, he still hoped that we could help him contact or find the salesman who cheated him. Our salesman agreed, first get through the salesman's phone, said two sentences our salesman know the truth, is that the deceitful salesman bluffed and deceived under the banner of that foreign trade company.. After our salesman reported the result to the customer, the customer was very grateful to us, but said there was nothing he could do.
But the customer's business still needs to be done. After learning the experience last time, the customer had a particularly good impression on us and said he had trusted us, because he had compared the price of several skeleton semi-trailer suppliers before, and the customer decided to buy from us out of trust. It was a blessing in disguise!
Now the customer has paid the deposit, we also inform the factory to speed up the production of the customer's skeleton trailers, so that the customer can feel the humanistic care and high-quality service quality here.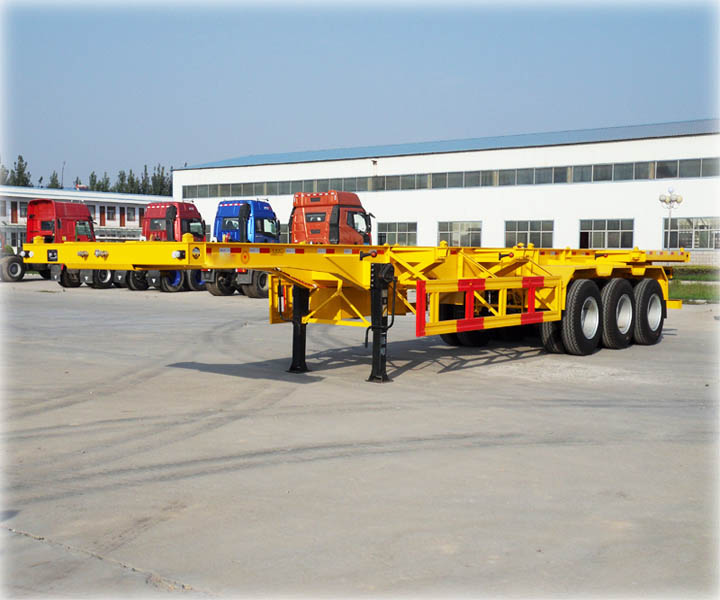 Skeleton container transport vehicle is a container transport semi trailer frame and a flat type. The skeleton trailer is welded by the longitudinal beam, beam and front and rear end beams. The longitudinal beam is welded into i-shape by steel plate submerged arc welding, the beam is stamped into groove by steel plate, and the front and rear end beams are welded rectangular section. An integral long beam is set at the middle container locking device to improve the bearing capacity of the container locking device. The distinction of flat type and skeleton type is added frame and decorative pattern floor at flat type.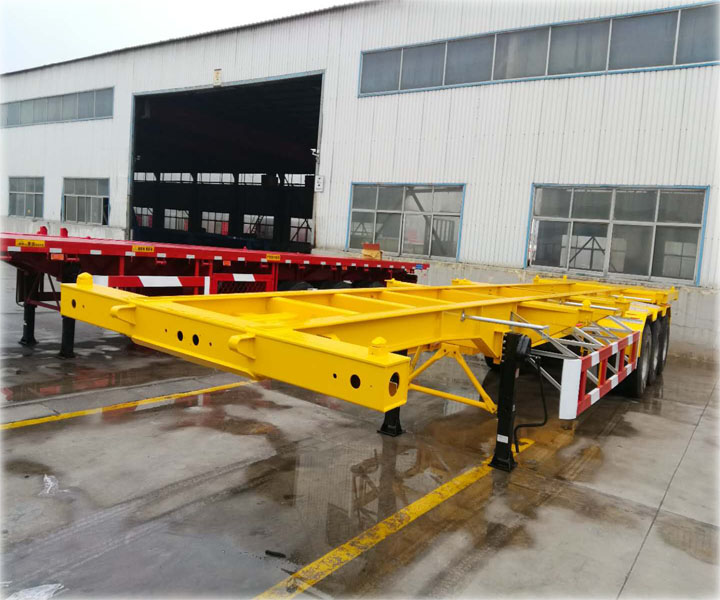 We are a semi-trailer production experience of 30 years supplier, dedicated to provide you with quality products and services. In addition to the skeleton semi trailer, we also export flatbed semi trailer, fence trailer, barn trailer, all kinds of tank trailers, come to us to place an order if you need it.
Related Posts: