2 Units of Flatbed Trailers are Ready to Ship to Tanzania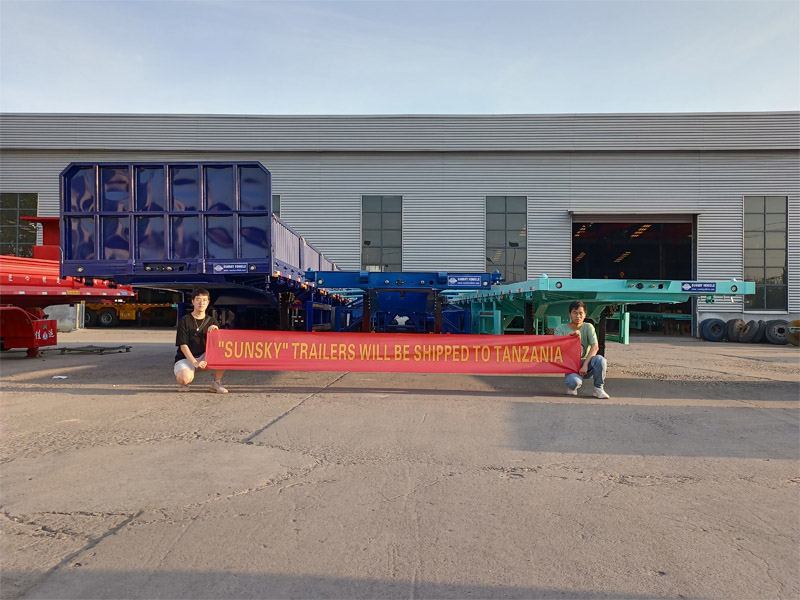 Production of two flatbed trailers customized by Tanzanian customers has been completed, one drop side trailer and one flatbed trailer. Our business manager specially went to the factory to supervise our production of semi-trailers to be delivered recently. The purpose is to let customers see the products at the first time, so that they can feel more assured.
From the picture, the semi-trailer is very beautiful, SUNSKY production is high strength light semi-trailer.
With the implementation of weight charge management, how to improve the carrying capacity of vehicles is an urgent problem to be solved by manufacturers and customers. SUNSKY uses high strength steel production of semi trailer, light weight, good strength, ship more goods. That solved the problem.
Its characteristics and advantages are as follows:
1. The tensile strength of high strength steel is ordinary manganese steel. Under the condition of constant strength, the weight of high strength steel semi-trailer is 1 ton lighter than that of ordinary steel light semi-trailer.
2. The use of SSAB high strength steel, reduce the cost of vehicle maintenance, improve the service life of the vehicle.
3. With the reduction of truck weight, trailer fuel consumption decreases;
4. Reduce vehicle road fines, improve cargo capacity, increase customers' transportation profits.
High strength steel semi trailer than ordinary carbon steel light semi trailer lighter weight. Using high strength steel to optimize the semi trailer design, in the case of not changing the carrying capacity of the semi trailer, the semi trailer weight is reduced.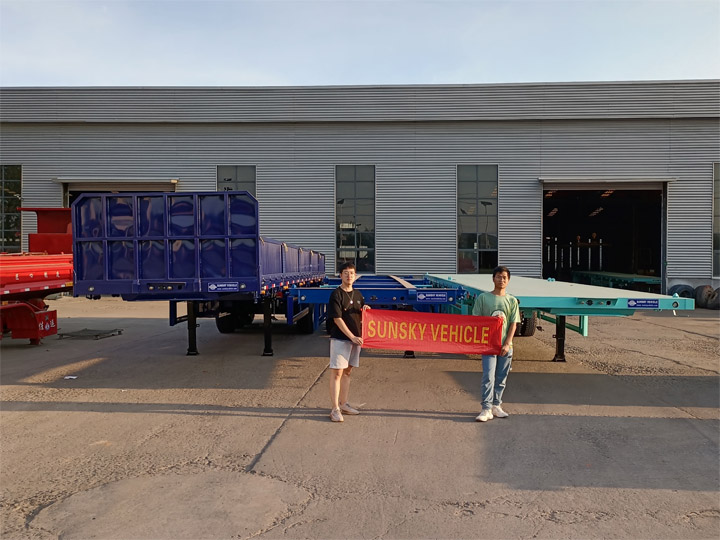 Advantages and characteristics of light semi trailer
Compared with traditional semi trailer, semi trailer can improve the comprehensive economic benefits of road transportation. Transport efficiency is improved.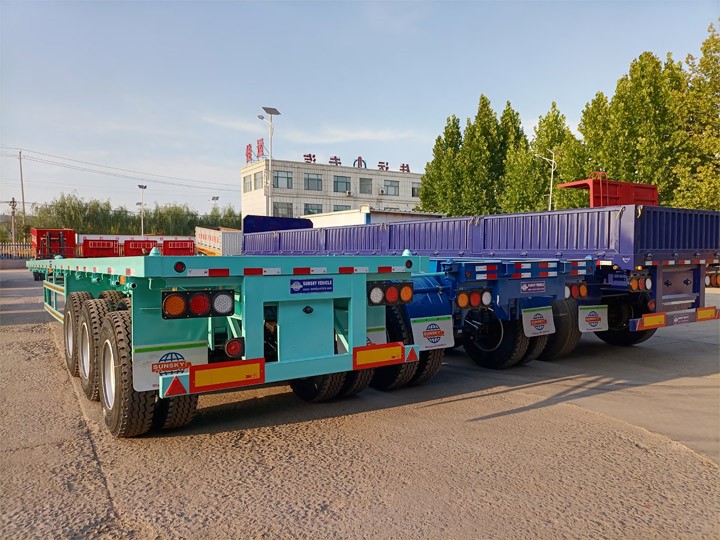 SUNSKY has exported a lot of flatbed trailers to Africa, and our production technology and process are very mature. We also produce tanker trailers, modular trailers, wood transport trucks, log timber trailers,etc. Welcome to consult and place orders.
Related Posts: